About


Oddball Industries

Oddball Industries, where problem-solving, innovation, and exceptional customer service are at the heart of everything we do. Let us take you on a journey through our history, passion, and vision for the future.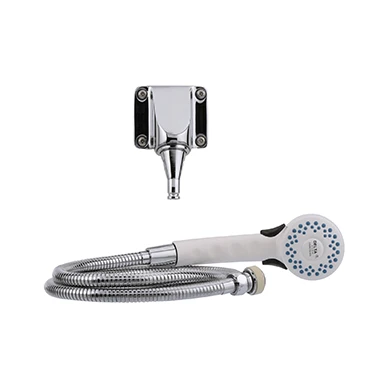 Family-Owned and Operated
Our story began in 1960 when my grandfather, fueled by a desire to fulfill customers' unique requests, started the company in his basement in Centerport, NY. Through his work in the industrial wholesale supply business, it soon became evident that customers needed "oddball" items that weren't commercially available. Determined to meet their needs, my grandfather purchased a lathe and a milling machine, allowing him to craft these parts himself. Notable early customers included prestigious establishments like the Waldorf-Astoria Hotel, the New York Stock Exchange, and the US Postal Service.
In the mid-1970s, my father joined the business, and in the mid-1980s, a pressing issue arose at a psychiatric hospital on Long Island. Patients were hanging themselves in the closets, prompting my father to develop a ligature-resistant "closet bar" to address the problem. This marked the beginning of our ligature-resistant product line, which now boasts five patented designs, with a sixth patent pending.
In 2010, I became part of the team, adding my own contributions to the legacy. With a deep understanding of the challenges faced by individuals staying in psychiatric facilities, our passion lies in making their experience better. We strive to design ligature-resistant products that function as well as their normal equivalents, such as our grab bars, which provide a secure grip without sacrificing safety.
Constantly Evolving for Our Customers
Success over adversity has been a defining characteristic of our business. We have continuously overcome challenges, turning them into opportunities for growth. Our ability to specialize in niche products and offer innovative solutions sets us apart from our competitors. As we look to the future, we remain committed to the can-do, inventive approach that was instilled by my grandfather. Collaboration with behavioral health facilities is vital to our success, and we encourage staff to reach out to us for help with their specific challenges. Together, we can create new products that address the unique needs of their environments.
At Oddball Industries, our values of problem-solving, innovation, and great customer service drive us forward. We are dedicated to providing the best solutions, enhancing the lives of those in psychiatric facilities, and creating a pleasant environment during trying circumstances. Join us as we continue to evolve, innovate, and make a positive impact in the field of ligature-resistant safety solutions.